SAZ India Recruitment: Data Analyst & Data Scientist (Upto 5LPA) Job ID: 57821
Industry Type: IT-Software / Software Services Seniority Level: Entry-Level Employment Type: FULLTIME Workplace Type: Remote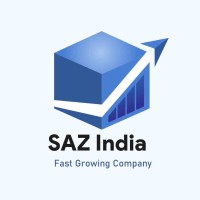 Role & Responsibilities:
Work with large and complex data sets (both internal & external) to evaluate, recommend, and support the implementation of business strategies.
Highly proficient in Excel data mining, data crunching, and analyzing using advanced functions, formulas, charting, toolbars, v and hlookup, index and match, conditional formatting, pivot tables, pivot reporting, VBA & Macros, data tables, simulations, solvers, etc.
Expertise in data manipulation: using structured data tools (e.g., SQL).
Responsible for identifying data requirements, data processing, data cleaning, and working on exploratory and prescriptive data analysis.
Excellent comprehensive skills using huge sets of data, understanding the key performance indicators given.
Devise and implement data-driven strategy towards fulfilling business objectives.
Communicate/present data-driven strategies to business stakeholders.
Provide dashboards, data support, segmentation/scorecards, analytics, and customer insights.
Preferred Candidate Profile:
Proven working experience as a Data Analyst or Business Data Analyst, with at least 5 years of experience in customer data analysis.
Comfortable working with heavy datasets and should have an analytical bent of mind.
Experience with data visualization software like Tableau, Looker, PowerBI, Metabase, etc.
Expert in Microsoft Office (Advanced Excel).
Excellent communication skills and ability to translate high-volume data dumps into meaningful reports.
Result-oriented approach and ability to recreate proven models in any given scenario.
Hands-on experience with Python will be an added advantage.
Good to have understanding of Statistics and Machine learning concepts.
Bachelor's in Statistics/Mathematics is Required.
Annual CTC: ₹ 4,00,000 – ₹ 5,00,000
Work Experience (in years): 0 – 1 Years
Skills:
Excel Data Mining
Data Analysis
SQL
Data Visualization (Tableau, Looker, PowerBI, Metabase)
Advanced Excel (VBA & Macros, Pivot Tables, Conditional Formatting)
Python (Desirable)
Statistics and Machine Learning Concepts (Desirable)
If you're a dynamic and analytical individual looking to kickstart your career in data analysis and data science, we invite you to join our team. As a Data Analyst & Data Scientist, you will play a crucial role in helping our organization make data-driven decisions and achieve its business objectives.